As my blog says, my journey with brain trauma began in 1994. I first spoke out about it in 2007 and presented officially about it in 2009 through my work at the Texas state agency that provided brain trauma resources. I became a member of the Traumatic Brain Injury Advisory Council, which I chaired until I resigned to work primarily on HB 1338 becoming law in 2015. So this page is from current to those beginning events, because I have grown as this journey progressed.
2020 Events and Outreach:
On January 15, I was invited by Representative Bill Pascrell and Representative Don Bacon to participate in the Congressional Briefing Panel on March 4, Brain Injury Awareness Day on the Hill. I accepted and will outline the background of my brain injury, PTSD and the need for this bill.
On January 21, I met Congressman Lloyd Doggett at a Lifeworks' event celebrating the new units opening for homeless youth in Austin. We chatted and I invited him to the March 4 Congressional Briefing. His office took my contact information and we took a picture. I hope to see him at the briefing.
I am updating this website to be the most useful to users with a new them and arrangement of information. Please do get in touch. My email is [email protected]
2019 Events and Outreach:
I spoke at the Brain Injury Association of Virginia (formerly Williamsburg) on May 7. Feedback was strong, with interest from several people wanting to learn more.
On May 6, 2019 I met with Representative Pascrell's office and worked through the bill's progress and current status. Interest was strong and the Texas law and my education efforts at a national level have increased this year. In the fall of 2019, Representative Pascrell's staff sent me a draft of the bill.
I also met with Representative Will Hurd, R, Texas 23rd Congressional District, and John Carter, R, 31st Congressonal District, to summarize the bill's status.
2018 Events and Outreach:
Brain Injury Association of America (BIAA) Brain Injury Day on the Hill:
I participated in visits to the Texas Senators Cornyn and Cruz as part a BIAA delegation to educate about brain injury and the opportunity to support this need.
I attended a tea given by Senator Ted Cruz for brain trauma with three other delegates. We each spoke to the Senator about brain trauma and need.
I also visited with several Representatives, including Representative Pascrell and Hurd.
2017 Events and Outreach:
Washington, D.C., June 2017
My Wells Fargo speech resulted in an introduction to Congressman Will Hurd's office, R, 23rd District, Texas. After speaking with his Texas staff, I was encouraged to come to Washington in June and speak to the Capital office staff. I did so, and the interest and support was strong. I also made an appointment with Congressman Bill Pascrell, D, 9th Congressional District, New Jersey, and met with his staff the same day. His office began research a bill on brain trauma, PTSD and education resources.
Tennessee, 28th Annual Brain Injury Conference, March 10, Nashville, keynote speaker
Presenting the work and journey that resulted in Texas HB 1338, 84th Regular Session, Texas Legislature, Naishtat, and offering my own points for navigating brain trauma.
This was an interesting format as the format was me and a Nashville police captain doing point, counter point on the sides of my negative experience with law enforcement. It went very well, he stated he would want training in place for his officers to recognize brain trauma, PTSD, or other medical conditions and constructively treat those.
I stayed for the whole conference and visited with brain injury survivors, family, caregivers and fellow brain injury and trauma staff. It always helps me to listen, each event is unique and the individuals teach me about their experience.
Presentation at Wells Fargo as part of their corporation Diversity and Inclusion Program, February 20, discussing Hb 1338 and a life with brain trauma.
2016 Events and Outreach:
Texas Division, Brain Injury Alliance, December 9, University of Texas at Austin, Pickle Center, poster presentation and discussion on our outreach.
* Awarded the 2016 Tom Dean Humanitarian Award for my work on brain trauma advocacy and outreach as we educate about Texas HB 1338 across the country.
OABI openhouse, March 18, 2016
I spoke as a survivor and advocate on my current work and the past year's completed proje cts on brain trauma. It was a good gathering of survivors, caregivers and interested parties. And the cookies were great!
* Recognized with a Certificate of Appreciation for "tireless dedication and support and being a brain injury ambassador.
New England outreach trip, June, Massachusetts, New Hampshire, Maine Brain Injury Association contacts, Krempels Center for a day's invitation to see a rehabilitation facility in New Hampshire.
The trip was great, all the states are interested in this law and seeing it get utilized in their state.
2016 NASHIA SOS (National Association of State Head Injury Administrators, State of the States) Conference, Columbus, Ohio, September 14.
I presented an hour plus session introducing the background and new Texas law for brain trauma survivors, HB 1338 and spoke about working to introduce this need and legislation across the country. I also introduced the new map we are using to track this work so that individuals can find that information here. Response was really good and I came home with new places to introduce our work.
*  January 2016. Recognized by the Traumatic Brain Injury Advisory Council of the Texas Health and Human Services Commission for Outstanding Accomplishment and Work for brain trauma recognition and advocacy.January 2016,
2015 events
These first two are events I participated in, available at all times, so they head the list, which continues with my own appearances.
Office of Acquired Brain Injury, OABI, Texas Health and Human Service Commission
video, Navigating the Brain Maze:
https://hhs.texas.gov/about-hhs/process-improvement/office-acquired-brain-injury, to contact them for the video access.
And trainings for law enforcement:
https://theconnection.hhsc.texas.gov/2016/02/22/spreading-awareness-about-brain-injury
SXSW proposal:
http://panelpicker.sxsw.com/vote/49804
Brain Injury Alliance Conference, December, 2015
Knowbility, October 2015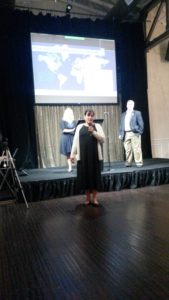 Testimony, Texas Legislature, House of Representatives, Select Committee on Emerging Issues in Law Enforcement, March 19, 2015:
http://tlchouse.granicus.com/MediaPlayer.php?view_id=37&clip_id=10239
Link to HB 1338 bill text, history and actions:
http://www.capitol.state.tx.us/BillLookup/History.aspx?LegSess=84R&Bill=HB1338
Our display and actions in the Capital, March 2015, Brain Injury Awareness month:
2014
I spent most of this year completing research for HB 1338, which I took to Representative Elliott Naishtat in September 2014.
2013
St. Mark's UMC September, 2013
Grey Matters, State Capital, February 2013
2010 events
DBS, Statewide Conference
BIA, June 2010
TRAN
2009
DARS North Texas
DARS,  program office
Radio:
Constance Miller – 2014 3 shows
2015, 2 shows
February 28, 2016, Cohost on Concussion and Update on A New Law for Brain Injury Survivors
Brain Injury Radio

– BlogTalkRadio

Jan 9, 2015 … I am your host, Constance Miller, brain injury survivor 32 years and Managing Director of Brain Injury Resource Center, located on the Internet …

www.blogtalkradio.com/…/ada-the-americans-with-disabilities-act-turns-25
September 1, 2014: http://www.blogtalkradio.com/braininjuryradio/2014/09/12/the-empowerment-zone–a-compelling-story-of-survival–constance-miller
October 9, 2014
Brain Injury Radio

– BlogTalkRadio

Jan 9, 2015 … I am your host, Constance Miller, brain injury survivor 32 years and Managing Director of Brain Injury Resource Center, located on the Internet …

www.blogtalkradio.com/…/ada-the-americans-with-disabilities-act-turns-25
October 23, 2014
January 8, 2015
March 19, 2015
Lillian Brummet, Spring 2010
Coffee with Caryn, December 11, 2014